One question that we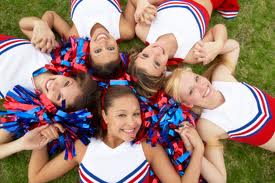 get all the time is:
"I want my daughter to practice at home but sometimes she forgets the routines.  How can I help her practice?"
We have your ANSWER!
All of our cheerleaders in our Spring 2014 after school programs will have access to their CURRICULUM ON LINE at www.AmericasLeaders.net!
After you register, we will give you access to the curriculum section of our website.  This way your daughter can come by weekly and see the new videos that have been added for her team.
If you have any additional questions or would like to register your daughter in our programs, just give us a call at 954-748-5977.
Have a wonderful day and we look forward to cheering with you soon!