Dear ACL Family,
We hope you enjoyed your online cheerleading classes and we are counting down the days when we can see all of you in person again!

Don't forget, you will receive a credit of $10 per class that was missed that you can use toward any of our upcoming programs including:
Fall 2020

Spring 2021

Summer 2021

Fall 2021

Spring 2022

Summer 2022
Here is a breakdown of the classes missed per school: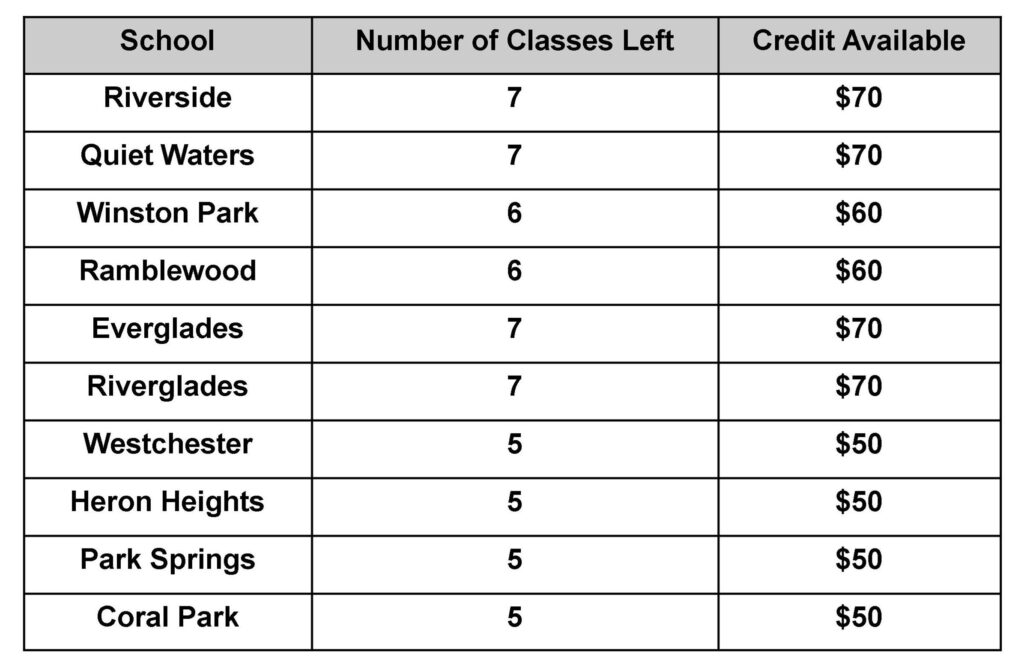 How can you receive your credit? 
When you are registering for your future program, we will have a space on the registration form that will ask you if your cheerleader was in the Spring 2020 season and it will ask for your cheerleader's information.  At that time, we will adjust your tuition.
Thank you for being a valuable member of the ACL family and we look forward to cheering with you again soon.
Have a fabulous day!
ACL Staff