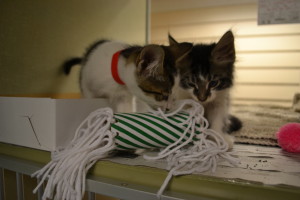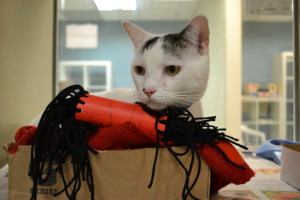 We are so excited to show you some of the pictures of the animals at the Humane Society of Broward County, playing with the toys our campers made this summer!  During our Safari Adventure Week, all of our Cheerleaders and Smart Campers made toys for the dogs and cats at the shelter.  As you can see, the animals LOVED them!!!
It was also wonderful to see how much all of the girls enjoyed helping the animals and learning about them with the hands on presentation from some of the volunteers from the shelter and their animal ambassador.
Thank you to everyone for making these toys special and putting in lots of love!